My Blog
Posts for: February, 2019
By Design a Smile
February 17, 2019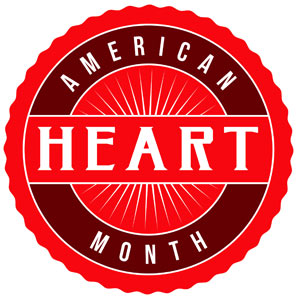 At this time of year, hearts are everywhere you look, so it's fitting that February is American Heart Month, a time to focus on cardiovascular health. Cardiovascular disease, which includes heart disease and stroke, is the number one cause of death around the world. But did you know that there's a link between the health of your heart and the health of your mouth?
People with advanced gum disease have a higher risk of having a heart attack, stroke or other cardiovascular event, but what is the connection? For one, oral bacteria found in gum disease can enter the bloodstream, where it has been found in artery-clogging plaque. In addition, untreated gum disease has been determined to worsen high blood pressure, a major contributor to heart attack, stroke and heart failure. One study reported that when gum disease was treated, high blood pressure fell by up to 13 points. But perhaps the most significant common denominator between gum disease and heart disease is inflammation, according to many researchers.
Gum disease is the most common inflammatory disease, affecting nearly 50% of US adults over 30, and 70% of those aged 65 and older, according to the U.S. Centers for Disease Control. The body's inflammation response is a key weapon in fighting infection. However, when there is chronic low-level inflammation such as occurs with untreated periodontal (gum) disease, many adverse health effects can result. In one Harvard University study, chronic inflammation was found to triple the risk of heart attack and double the risk of stroke.
The relationship between gum disease and heart disease is still not completely understood, but there's no denying that a connection exists between the two, so it's worth doing what you can to take care of both your gums and your cardiovascular health. Here are some tips:
Eat a heart-healthy—and gum-healthy—diet. A diet low in refined carbohydrates, high in fiber, vitamins C and D, antioxidants and Omega-3s has been shown to lower inflammation, benefitting your gums and your heart.
Quit smoking. Using tobacco in any form is a risk factor for developing both gum disease and heart disease.
Take care of your oral health. Gum disease can often be prevented—and reversed if caught early—simply with good oral hygiene, so be diligent about brushing your teeth twice a day and flossing once a day.
Come in for regular cleanings and checkups. Regular cleanings can help keep your gums healthy, and an examination can determine if you have gum disease. Be sure to tell us about any medical conditions or medications.
As you think about what you can do to take care of your heart health and overall health, don't forget your gums. If you have questions about how to improve your oral health, call us or schedule a consultation. You can learn more in the Dear Doctor magazine articles "Good Oral Health Leads to Better Health Overall" and "Carbohydrates Linked to Gum Disease."
By Design a Smile
February 07, 2019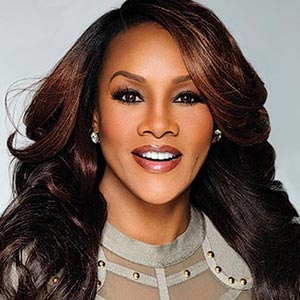 What's an actor's most important feature? According to Vivica A. Fox, whose most recent big-screen role was in Independence Day: Resurgence, it's what you see right up front.
"On screen, your smile and your eyes are the most inviting things that bring the audience in" she said. "Especially if you play the hot chick."
But like lots of people, Vivica reached a point where she felt her smile needed a little help in order to look its best. That's when she turned to a popular cosmetic dental treatment.
"I got veneers years ago," Ms. Fox told Dear Doctor magazine in a recent interview, "just because I had some gapping that probably only I noticed."
What exactly are dental veneers? Essentially, they are thin shells of lustrous porcelain that are permanently attached to the front surfaces of the teeth. Tough, lifelike and stain-resistant, they can cover up a number of defects in your smile — including stains, chips, cracks, and even minor spacing irregularities like the ones Vivica had.
Veneers have become the treatment of choice for Hollywood celebs — and lots of regular folks too — for many reasons. Unlike some treatments that can take many months, it takes just a few appointments to have veneers placed on your teeth. Because they are custom made just for you, they allow you to decide how bright you want your smile to be: anywhere from a natural pearly hue to a brilliant "Hollywood white." Best of all, they are easy to maintain, and can last for many years with only routine care.
To place traditional veneers, it's necessary to prepare the tooth by removing a small amount (a millimeter or two) of its enamel surface. This keeps it from feeling too big — but it also means the treatment can't be reversed, so once you get veneers, you'll always have them. In certain situations, "no-prep" or minimal-prep veneers, which require little or no removal of tooth enamel, may be an option for some people.
Veneers aren't the only way to create a better smile: Teeth whitening, crowns or orthodontic work may also be an alternative. But for many, veneers are the preferred option. What does Vivica think of hers?
"I love my veneers!" she declared, noting that they have held up well for over a decade.
For more information about veneers, please contact us or schedule an appointment for a consultation.