Dr. Richard Romay
Dentist in Miami, FL
Design a Smile, PA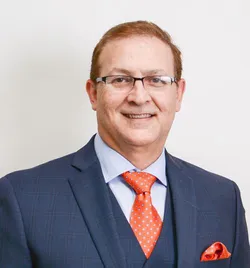 Dr. Richard Romay was born in Union City, New Jersey and then moved to Miami, FL.
Dr. Romay graduated from Pontifical Mother and Child in Dominican Republic in 1993 with a D.D.S. and in 1995 earned a D.M. D. degree from Boston University ( Goldman School of Dentistry ). In the past, he has donated his time and experience at Lindsey Hopkins providing dental care to the needy.
He has also lectured at local schools and community school meetings to educate in maintaining oral health. He earned his Implantology certification in 2002 and is a current member of ICOI for Implantology . He is also a member of the Florida Dental Society , Academy of Cosmetic Dentistry , Local Study Clubs and American Dental Society .
Dr. Romay earned his Invisalign Certification in 2000 and has kept current with the continuing education requirements by attending annual national dental conventions. Dr. Romay keeps current with all advances in dentistry and the latest in technology by Internet and publications.